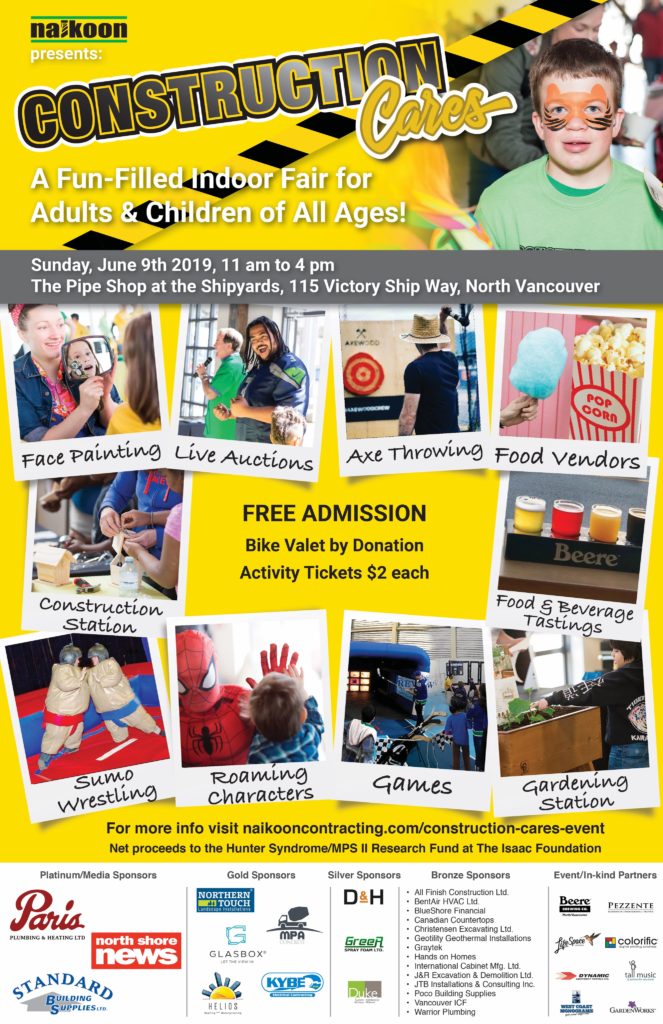 We hope you can make it out to Construction Cares on Sunday, June 9. It's just over a month away! It's going to be a super fun event for a great cause and we'd love to see you there.
If you can't make the event, but would like to donate to fund our MPS II research, you can do so here. We are grateful for every donation and make sure to do right by all of our donors.
For more information about Construction Cares, click here.